Come to China Digital Printing Summit 2019 for Business Inspiration in Print China 2019
Conference Rm C, Hall 3, Guangdong Modern International Exhibition Center, Dongguan
13:00 – 20:00, April 10, 2019

Keynote presentations, Technology tutorial, Strategy consultation, Business networking
300 executives waiting for YOUR Presence
A can't-miss event in China Print 2019
Come for every possibilities!

Highlights
Theme: The Power of Digitalization – Digital Consumer Reshaping Printing Industrial Chain
Get insight from internet economy expert, and from global industry leaders, to know market trends and key business opportunities.
Learn leading-edge technologies and business models, growing your business wit digital technologies to put you ahead of your competitors.
Meet the most outstanding fellow elites, sharing information and setting up partnerships to drive your business forward.
Discover the secrets to successful business development and tips on boosting profits from success business practices you will find here.
Supervisors: Printing & Printing Equipment Industries Association of China
Organizers: Digital & Web-to-Print Association, Print Today Press

Conference Agenda – Bright Lights, Brilliant Ideas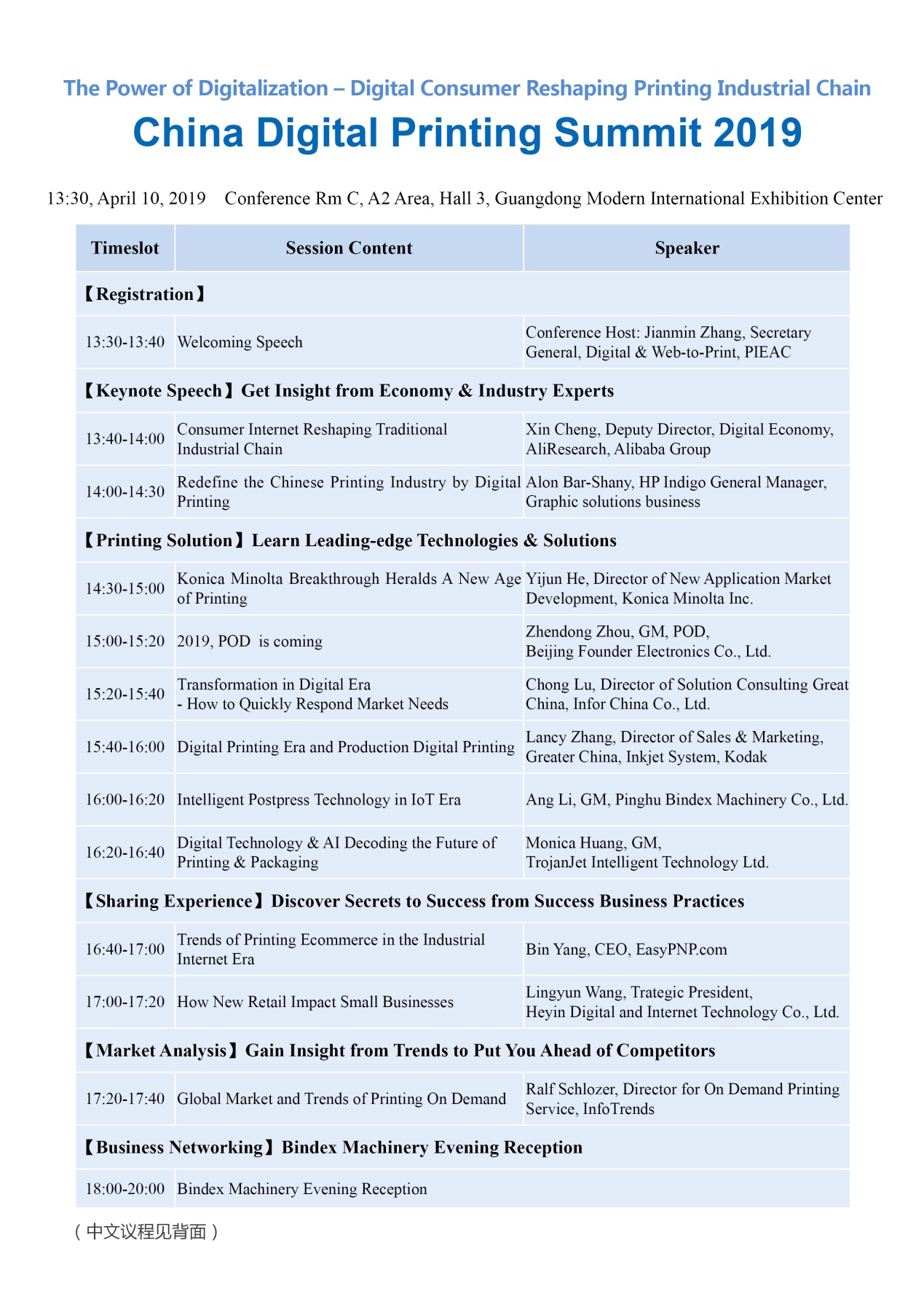 Come to Join Us for Free attendance. Concurrent Translation at the Conference.