​ESKO Cooperates with PRINT CHINA to Push Industrial Transformation & Upgrading
As a professional exhibition highlighted by Asia and even the world in 2019, PRINT CHINA 2019 is now under busy business attraction. Many enterprises both at home and abroad have registered to participate. In order to further prepare for the design and planning of the preliminary exhibition area, a delegation of PRINT CHINA 2019's organiser including Ms. Fengna WANG, Deputy Secretary-general of PEIAC and Mr. Harry ZHAO, General Manager of China Print Show Company Limited, walked into ESKO, a well-known flexographic printing company on April 16, 2017. The two sides conducted in-depth communications on how to participate in the exhibition so as to promote the development of the flexographic printing industry.
Three brands upgrade; industrial chain creates the future
With the innovation and integration awareness, ESKO, X-Rite, and AVT, which are jointly owned by the US Fortune 500 company Danaher Corporation, will participate in PRINT CHINA 2019 as a team. It will mark the first time that the three major brand companies make appearances together, which is worth looking forward to.
ESKO
ESKO is a subsidiary of Esko-Graphics Shanghai Trading Co.,Ltd., a globalised provider that offers enterprises an integrated packaging design solution for packaging, signage & display, commercial printing and professional publishing. ESKO's products include packaging structure design software, CDI plate-setters, prepress automation software, and Kongsberg CNC cutting machines. The products cover the entire packaging, labelling, signage, and display rack markets, providing packaging design solutions. In a comprehensive view, ESKO is a supplier with serialized commercial printing and professional publishing production process solutions.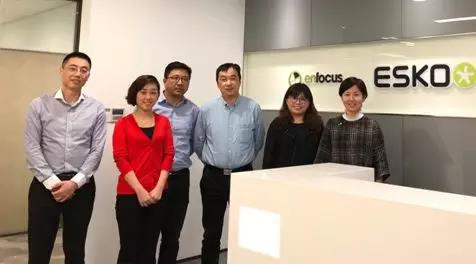 AVT
Founded in 1992, the Israeli company AVT is famous for producing printing quality inspection systems. It is a globally leading supplier of printing quality inspection systems, specializing in the development of proprietary machine vision technologies and providing automated printing process control solutions, and quality assurance programs. As the world's leading provider of printing inspection, printing process control and quality assurance solutions, AVT's optical inspection system can replace the eyes of people detecting packaging and labels. The company has more than 1,000 customers worldwide, and the number of installed systems exceeds 2,100 units. So far, the installation of high-end quality inspection equipment from AVT has reached nearly one hundred in China.
X-Rite
X-Rite is a subsidiary of the US Fortune 500 company Danaher Corporation, headquartered in Grand Rapids, Michigan. Founded in 1958, it is a global leader in colour trends, science and technology. For a long time, X-Rite Pantone has been specializing in predicting colour trends, exchanging colour specifications, and configuring and measuring colours, in a bid to provide customers with a complete set of services and solutions. The industry-renowned PANTONE is a brand under the banner of X-Rite, which once became the world's colour communication language from design to manufacturer to retailer to customer.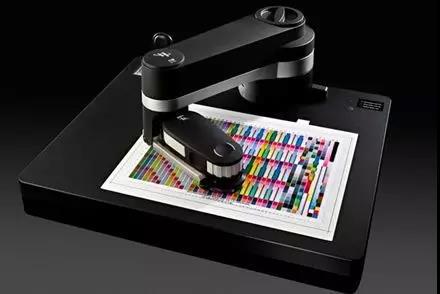 The participation of these three major brands as a group will also fully demonstrate the strong rise of flexographic power. ESKO's flexographic equipment + X-Rite colour control + AVT quality inspection -- what they show is the entire flexographic printing industrial chain solution.
Just as Mr. Chang'an LU, Vice Chairman of PEIAC, put it, "The development speed of flexographic printing in China's printing and packaging market cannot be ignored. Although it is still in a weaker section compared with traditional offset printing, it is just like the speed of CTP in China, from the low speed at the very beginning to 1,000 sets per year later on. There would a buffer period before a rapid growth. We are optimistic about the future development of flexography printing, because the future of printing will only become more environmentally friendly. ESKO has made great achievements in flexography printing. As early as 2012, it could achieve the same results as gravure printing and digital printing. It not only saves costs for users, but also enhances the consistency of brand colour, which has further improved the quality. "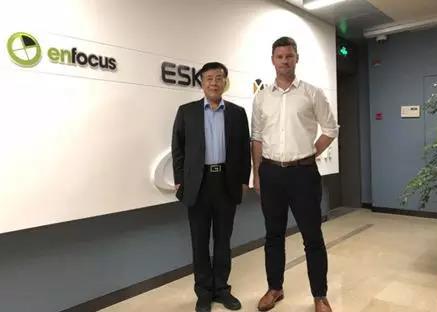 Exhibition sales might become hot spots; VIP show to be presented jointly
With the development of society and economy, enterprises have transformed from physical marketing to multi-channel marketing. In addition to physical sales marketing, Internet promotion and exhibition promotion have become the emphasis of more and more enterprises.
As for PRINT CHINA next year, the market leaders of these three companies all expressed their optimism and high expectations. Mr. Bowie, director of hardware business development at ESKO Greater China and an expert in the implementation of the certification of the US Flexographic Printing Association, indicated, "We are in the same group with AVT and X-Rite. We hope that we can use this platform to achieve integration and that we can communicate as a whole or on our own. Among many domestic industry exhibitions, we are most optimistic about CHINA PRINT and PRINT CHINA. Therefore, we hope that we can use this exhibition to communicate with customers in various ways, not just display products. "

Ms. Fengna WANG, Secretary-general of PEIAC, offered some professional suggestions that during the exhibition and before/after the exhibition, we can invite some corporate customers to make detailed exchanges by making appointments in advance. After all, this exhibition will see 200,000 person trips, and it will invite more than 100 industry media (more than 60 domestic media, more than 40 foreign media) for comprehensive promotion. "
It is undeniable that the exhibition is an important platform for economic exchanges and trade cooperation. Integrating the current Internet thinking will help the exhibition industry to break through the development bottleneck and promote industry transformation.
Since its launch in May 2017, PRINT CHINA 2019 has been prepared for nearly a year. So far, it has been progressing smoothly. Up to now, more than 600 companies have submitted applications for the exhibition, and the total area of bookings exceeds 80,000 square meters, which exceeds 60% of the total exhibited area. The total exhibition area of 2019 booths is expected to reach 140,000 square meters with more than 1,200 exhibitors.

"The association is playing a role as a bridge. We hope to promote the development of the enterprise through the power of the exhibition platform and promote the industry to develop in a greener, more efficient and faster orientation." Vice Chairman Chang'an LU concluded.