​PRINT CHINA 2019 Goes to Sri Lanka Print 2018 to Launch Publicity Activities
Sri Lanka Print 2018 hosted by Sri Lanka Association of Printers (SLAP) and supported by Sri Lanka Ministry of Industry and Asia Print was grandly held in Colombo International Conference Centre, in the capital of Sri Lanka on March 16-18, 2018. Invited by the organiser, Jason WANG, Project Director of China Print Show Company Limited, attended the exhibition and the relevant official activities. As the most comprehensive print exhibition in the world with regional coverage and industry influence in 2019, PRINT CHINA 2019 has received extensive attention from on-site exhibitors and purchasers, as well as guests from various countries and representatives of printing associations.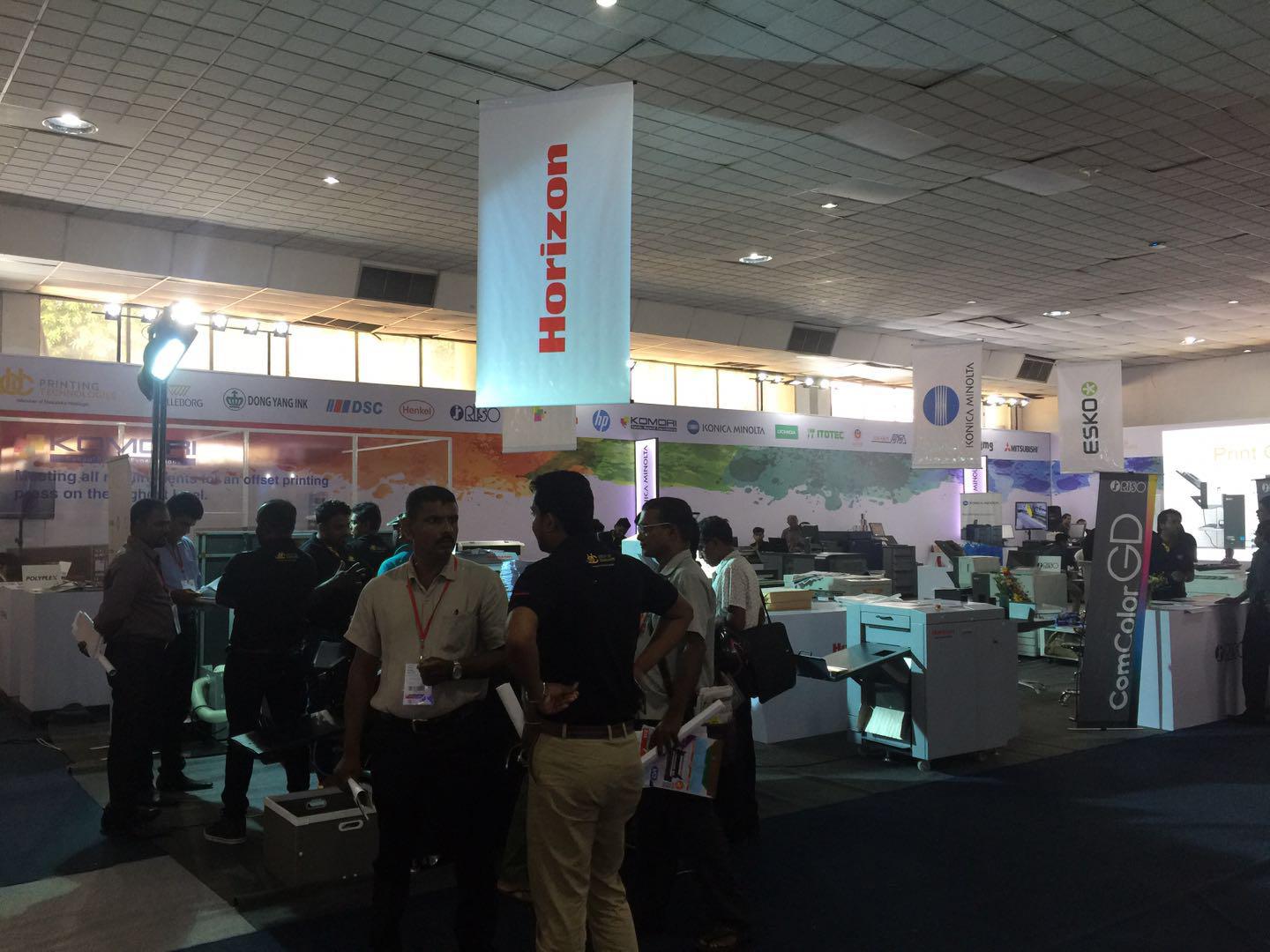 Sri Lanka Print 2018 proved to be a splendid event. Sri Lanka's local distributors brought such equipment, materials and solutions as Heidelberg, Komori, Cyber Ryobi, HP, Konica Minolta, Canon, BOBST, Horizon, Agfa, DIC, and Siegwerk. This year's exhibition covers all kinds of printing technology categories, especially in respect of digital printing, package printing, screen printing, label printing, printing equipment consumables, etc. All kinds of printing equipment and technology competed in the same arena, presenting various bright spots and a warm atmosphere.
As a representative of the PRINT CHINA 2019 sponsor, Jason WANG was invited to participate in the VIP TOUR and attended such official events as "Sri Lanka Printing Industry Awards Ceremony".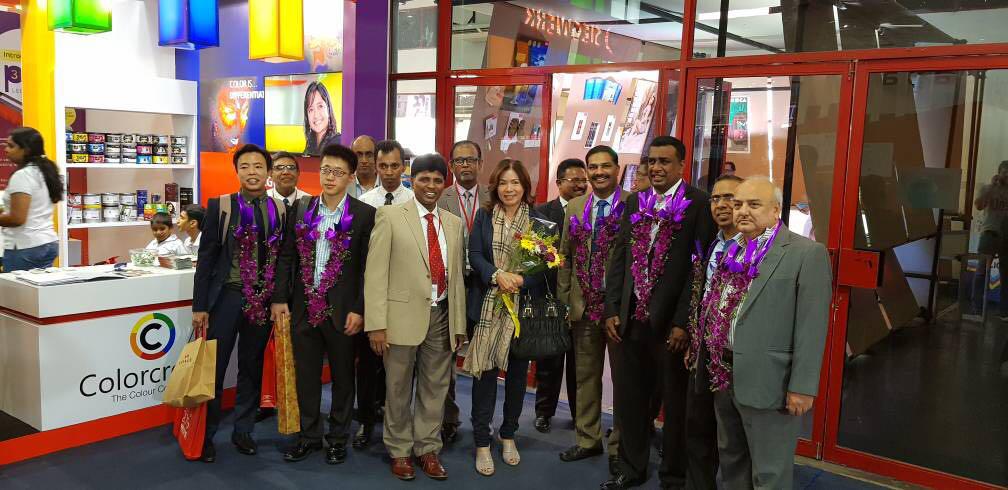 Asia Print Conference was held at Kingsbury Hotel on March 17 at 17:30 PM local time in Colombo. Representatives of PRINT CHINA 2019 held talks with representatives from SLAP, IPAMA, PAPGAI and Kaizer Exhibitions & Conferences Sdn Bhd. They called on all members to strengthen exchanges and cooperation with each other, actively supporting the exhibitions hosted by the members in their respective territory, and jointly promoting the prosperity and development of the printing industry in various countries. At the meeting, representatives from PRINT CHINA 2019 briefed the participants on the latest preparations for the exhibition. Representatives of various countries expressed that "PRINT CHINA" has developed into a world-class printing exhibition which is held every four years. No one should miss it. Mr. Ranjith Fernando, chairman of SLAP, said that he would actively organize a local buyer's group and go to Dongguan, Guangdong in April 2019 to visit and purchase at the grand moment.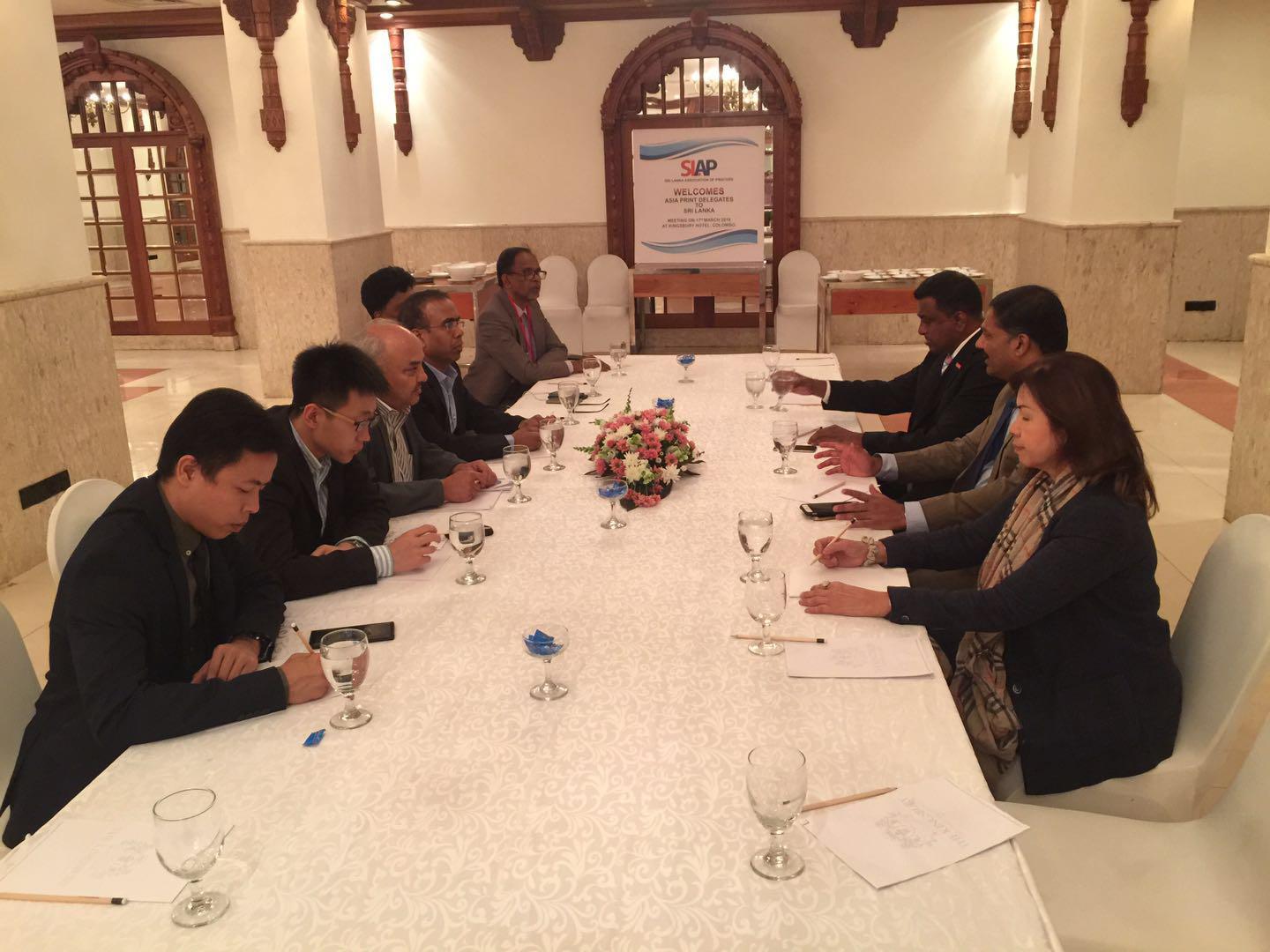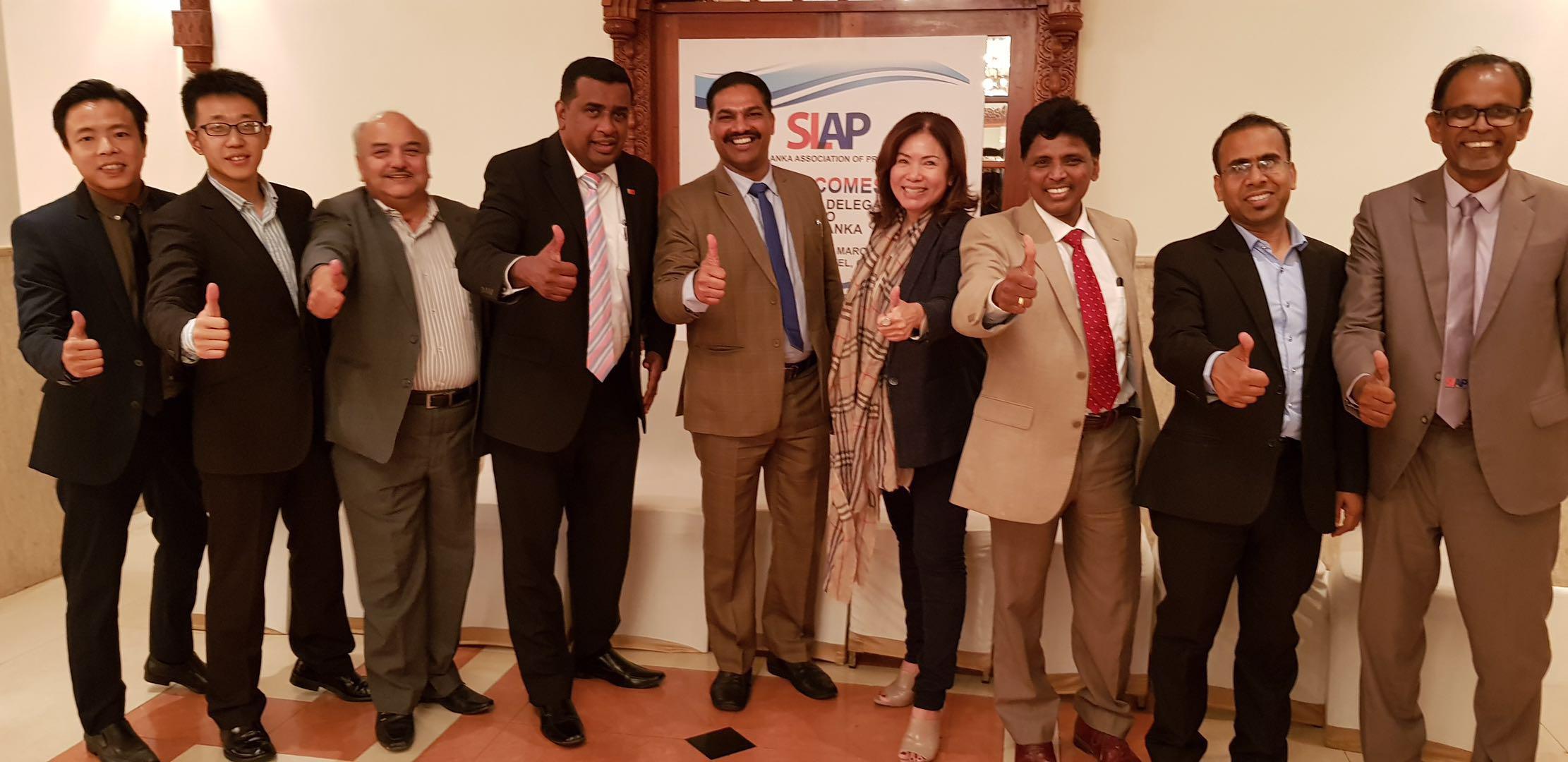 Sri Lanka has become an important economic and trade partner of China in South Asia. In 2016, China became Sri Lanka's largest trading partner and source of imports for the first time, with bilateral trade volume reaching USD 4.56 billion. The Sino-Sri Lanka Free Trade Zone negotiations have been making positive progress since the official launch in September 2014. In 2017, Sri Lanka attracted a total of USD1.63 billion in foreign direct investment, which hit a record high. Among them, investment from China accounts for about 35%. Therefore, China has become the largest source of foreign direct investment in Sri Lanka in 2017.
With the development of the Belt and Road Initiative, the Sino-Sri Lanka Free Trade Zone negotiations are expected to bear fruits in 2018, and the printing industrial professionals in China and Indonesia unanimously expressed in exchange that they will strengthen the cooperation of China and Sri Lanka in the printing industry, expand the collaborative scopes, deepen mutually beneficial cooperation, and promote the Sino-Sri Lanka cooperation in printing to a new level in order to achieve common development.